November 14, 2020
On Monday, November 9, the installation and trial operation of the modern lighting system of Elephant's Back Lighthouse, which is considered one of the historical landmarks of the Port of Aden, was completed. The lighthouse was established in 1909 during the era of the British occupation after the decision to transfer port activities from Seerah to Tawahi at the beginning of the last century, to guide ships to the port's entrance when they approach the territorial waters. Its lighting system was severely damaged during the war launched by the rebellions in 2015, forcing the leadership of the Corporation to search for an alternative to this system.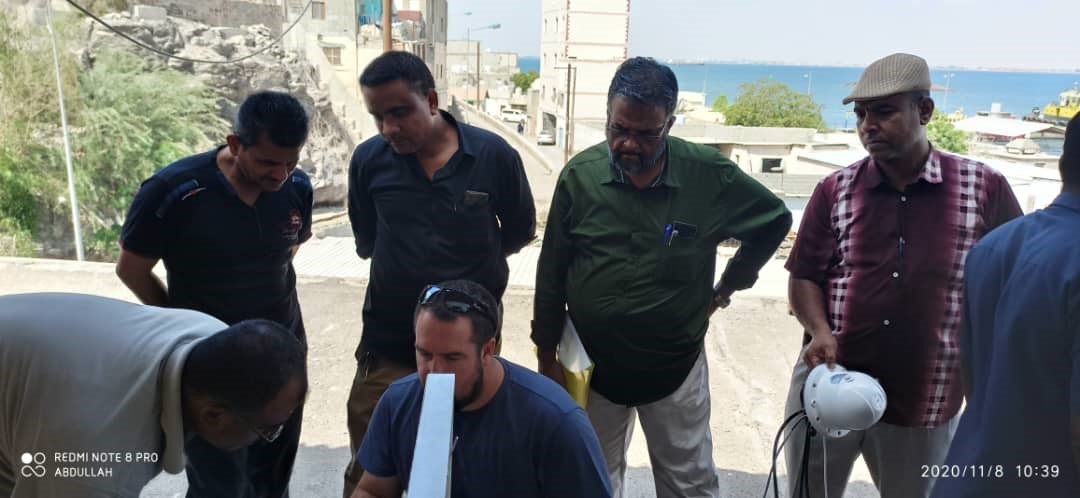 The British expert, Warren Jed Malherby, director of the Emirati company AMRO, which supplied the system, personally attended to train the corporation's staff on installing and controlling the system, in which an electronic system is available to notify ships of the presence of the lighthouse in addition to monitoring the performance of the system remotely from the control office in the marine operations. The system was manufactured by the Finnish company "Sabik Marine", which is one of the major international companies, specialized in manufacturing navigation signals.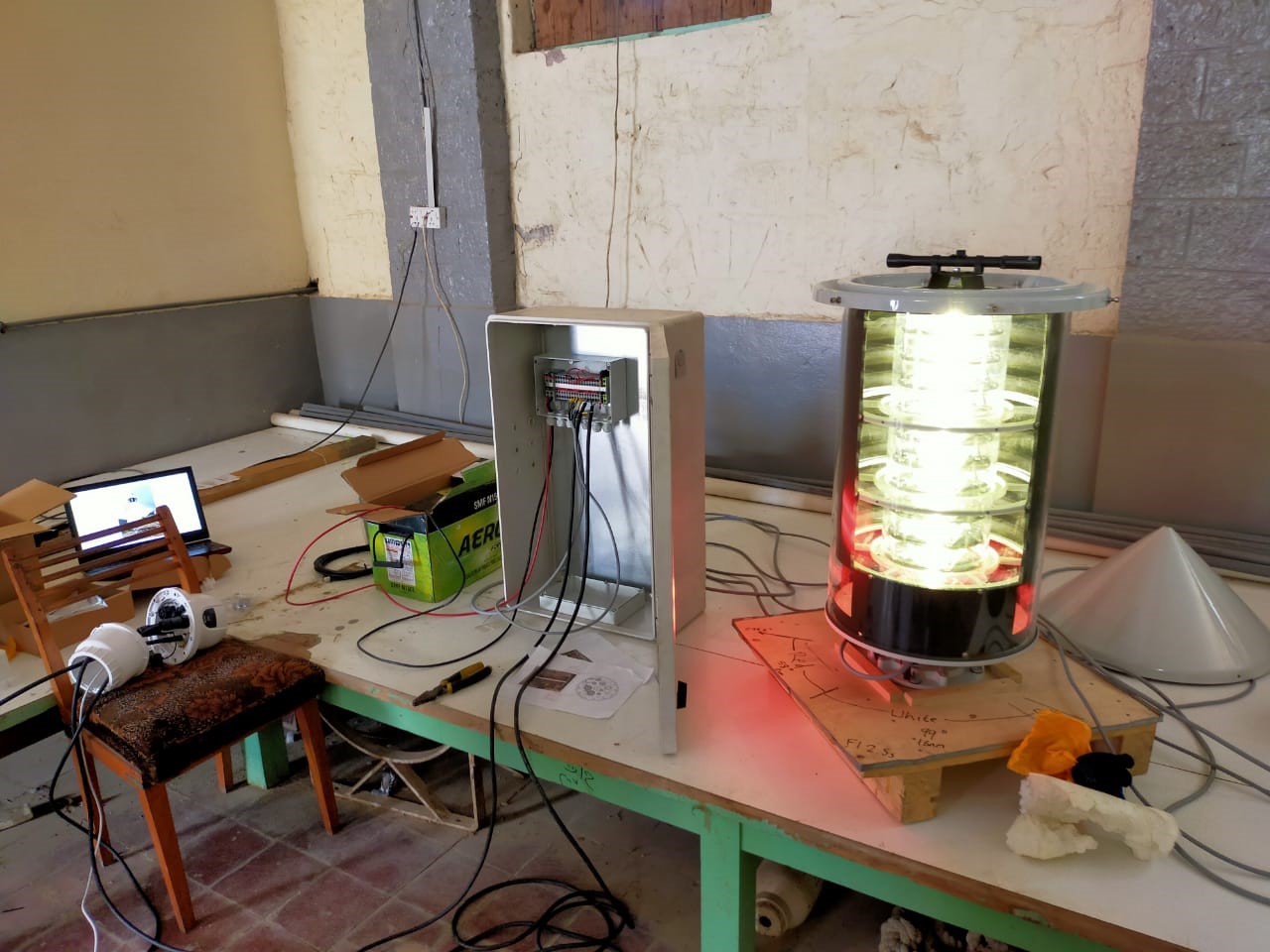 Dr. Mohammad Alawi Amzerbah, Executive Chairman - Chairman of the Board of Directors of YGAPC had made an inspection visit earlier for the project of re-maintenance and restoration of the lighthouse, which was carried out by a team of engineers, technicians and workers of the technical department of the corporation. Amzerbah praised their well accomplishment of the project ahead of the specified period.