March 7, 2021
In a field visit to the Port of Aden, Judge / Afrah Baduwilan re-affirmed the port's ability to provide services to international shipping
Judge / Afrah Baduwilan, Head of the Supreme National Authority for Combating Corruption, together with Mr. Hussain Baraga, Judge / Adel Al-Sama'i, and the Authority's staff, made a special visit on Sunday morning, March 7, 2021 to the Technical Department, one of the port's most important facilities. She was briefed on the extent of the destruction of its fixed assets and the efforts made by the Corporation leadership to restore these according to the available capabilities. This was followed by a harbour tour in the inner harbour basin to get to know the other port facilities such as Ma'alla Wharf, Aden Container Terminal, the Fisheries Harbour and the National Drydock Company.
Having seen the harbour, Mrs. Afrah re-affirmed the port's ability to provide services to international shipping.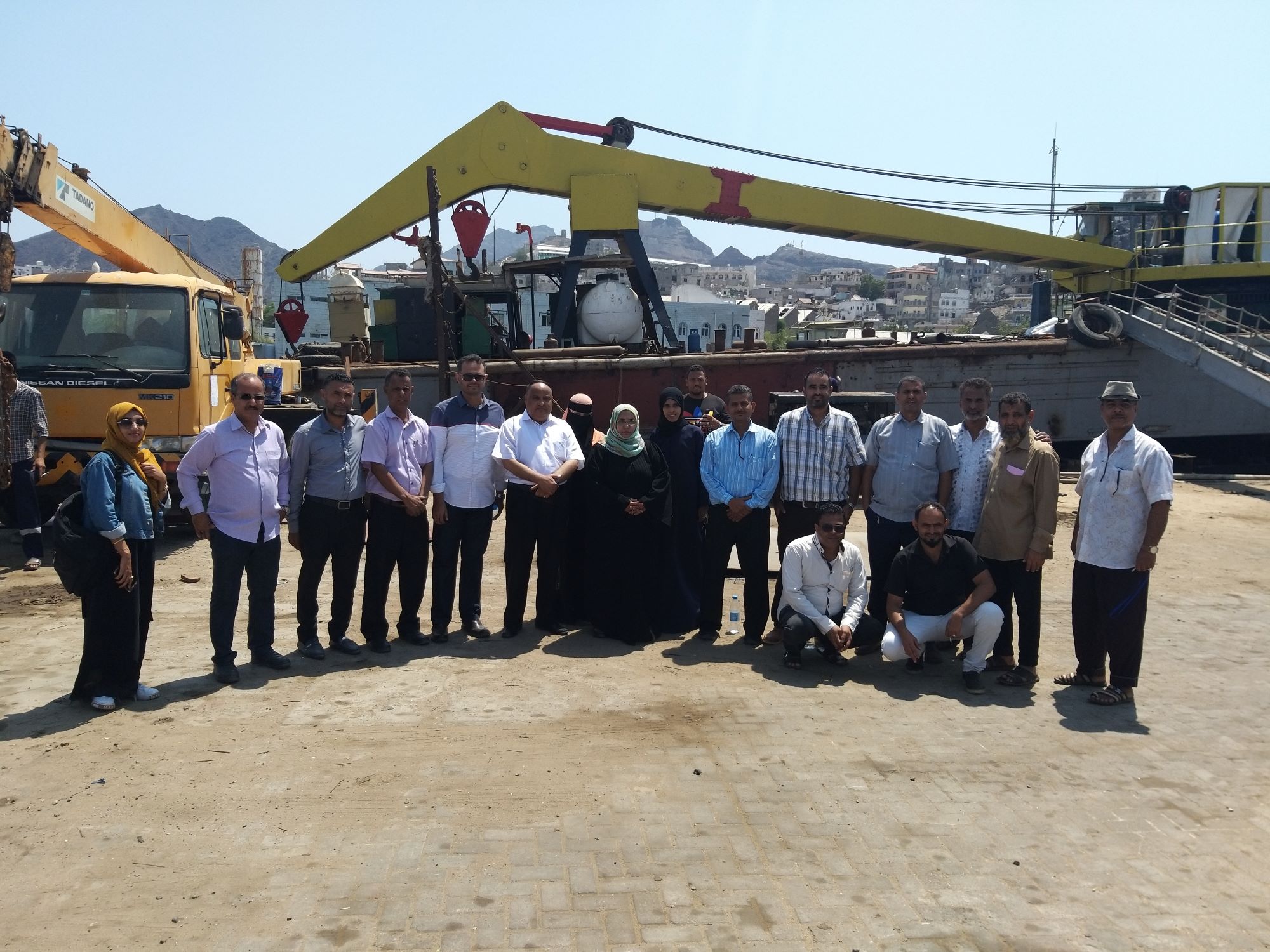 The Authority's delegation included the Corporation's Deputy Executive Chairman Eng./ Abdulrab Al-Khulaqui, the Engineers of the Technical Department, and the crew of the work boat "Dunafa".